14 March 2022
1776Free Search Engine CEO Responds to Leaked Google Briefing, "The Good Censor"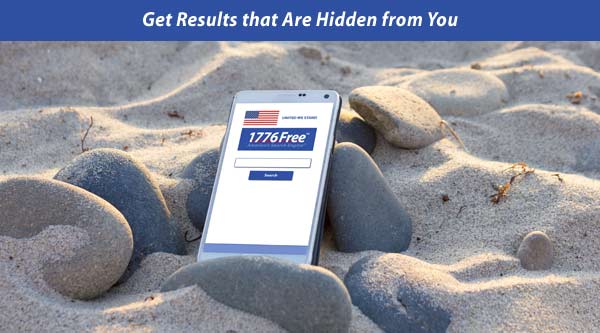 (PRESS RELEASE, San Jose, CA, 10/10/18) "The leaked Google briefing called, "The Good Censor," is one more proof Google is anti-American," said 1776Free CEO Steven Andrew. "The briefing reveals Google is the enemy of the USA. This is why 1776Free search engine is being built to save American freedom and privacy online."
Andrew is a Silicon Valley technology leader, who believes like the founding fathers that God gives us liberty. He is building "pro-America 1776Free to replace anti-American Google".
1776Free gives:
Freedom
Real News
Privacy
1776Free has a crowdfunding page to raise the money to fund the project.
As background, an internal Google briefing called, "The Good Censor," was leaked to Breitbart. The briefing was prepared by many prominent industry researchers and states that Google, Facebook, YouTube and Twitter are leaving the "American tradition" of free speech for a global, "European tradition," that "favors dignity over liberty and civility over freedom". "This means Google is a socialist/communist company, not American," Andrew said.
"Not only does Google oppose liberty, they are building a communist Chinese search engine called 'Dragonfly,' which will harm people and alter the meaning of searches such as 'Christianity' and 'human rights'," Andrew said.
"Even though Google refuses to be transparent, we can see right through their search algorithm. Since they oppose liberty, their algorithm is anti-American," Andrew said.
"This leak shows why Big Tech calls it 'hate speech' to believe like the founding fathers. The truth is Google is the hater! They hate free speech and American values, but 1776Free loves the USA!" said Andrew.
"It is urgent we work together to launch 1776Free right away. Without 1776Free, liberty and privacy could be lost forever. If you love American freedom, then consider giving today to help us launch," Andrew said.
1776Free is 75 days away from going live, once the required $778,000 is attained. This new site will provide conservative results that are blocked by Google.
Andrew is also building USA.Life social network, which is the answer to Facebook and Twitter censoring Christians, conservatives and liberty. This site is for all who love America and want to share life, liberty and happiness.
To learn more about 1776Free and USA.Life, see the frequently asked questions.
About Steven Andrew
Steven Andrew is a Silicon Valley technology and Christian leader. He is CEO of 1776Free search engine and USA.Life social network, crowdfunding page at USA.Life. which are the answer to Facebook, Google and Twitter censoring Christians, conservatives and liberty.