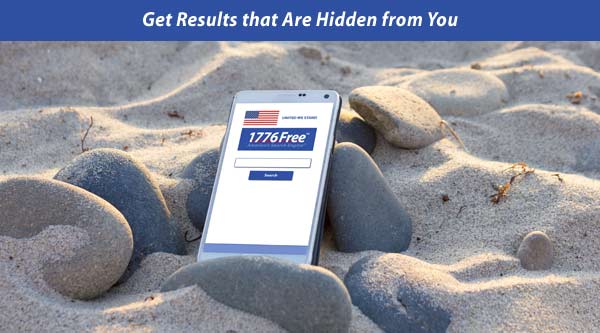 12 March 2022
New Pro-America Search Engine Gives Better Results than Liberal Biased Google
1776Free Is the Answer to Google Silencing Conservatives
(PRESS RELEASE, 9/13/2018, San Jose, CA) A new search engine is being built to give pro-America search results instead of Google's liberal biased results. Google leaders and staff were exposed in a leaked tape speaking of their opposition to President Trump after the 2016 election. This pro-America search engine has a patriotic name, 1776Free.com, since it will give conservative results which are typically hidden by search engines.
"The leaked Google tape shows Google is against patriotic Americans. We already know Google home censored "Jesus" from searches. How can we not think Google is rigging results and elections?" said 1776Free.com CEO Steven Andrew. He is a Christian Silicon Valley technology leader.
Andrew set up a crowdfunding page to fund and launch the new project, which also includes the new USA.Life social media site with it's pro-America community. The campaign has already exceeded $200,000.
"Freedom and privacy could be lost forever without 1776Free.com and USA.Life. However, we can save the Internet if 58,000 people give $10, or if 5,800 people give $100. If people want truth and liberty, it is at 1776Free.com and USA.Life," Andrew said.
"1776Free.com is the answer to Google censoring President Trump news, conservatives, patriotic speech, family values, Christians, gun rights and liberty, said Andrew. "This is where you freely share and find life, liberty and happiness, and connect with people, groups and businesses important to you."
"Google censors American values. This means Google is the enemy of America. For our national security, we need Pro-America 1776Free.com search engine," Andrew said.
Andrew said he noticed Google biasing search results for years, since he understands how algorithms work. He has led several large technology projects for Stanford and others. "Google increased their throttle of conservative censorship. For example, last April I saw news sites and videos opposing President Trump were consistently top results for searches on President Trump news. Andrew confirmed the PJ Media report that found 96% of news on President Trump is from liberal biased sources.
"People have to decide if they want to use Pro-American 1776Free.com or anti-American Google. 1776Free.com gives real news not Google's fake news," said Andrew.
Conservative news stations and bloggers are expected to see a huge traffic increase with 1776Free.com and USA.Life. Andrew believes this will strengthen national security, since liberals are degressing more and more to be communists.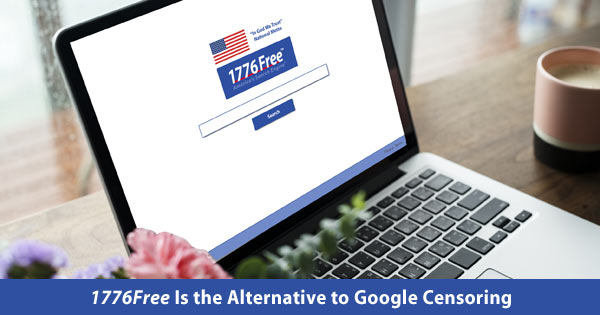 On August 28th President Trump Tweeted: Google search results for "Trump News" shows only the viewing/reporting of Fake New Media. In other words, they have it RIGGED, for me & others, so that almost all stories & news is BAD. Fake CNN is prominent. Republican/Conservative & Fair Media is shut out. Illegal? 96% of results on "Trump News" are from National Left-Wing Media, very dangerous. Google & others are suppressing voices of Conservatives and hiding information and news that is good. They are controlling what we can & cannot see. This is a very serious situation-will be addressed! — Donald J. Trump (@realDonaldTrump)
While no account is needed to use 1776Free.com search engine, people are signing up to get preferred usernames and project updates.
Andrew explains where the funds go with this financial chart.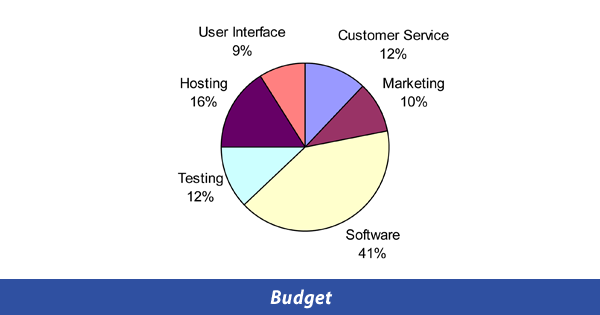 What makes Andrew unique is he passionately believes like our founding fathers that God gives us liberty. He has extensive business and technical leadership experience to the Fortune 500 and start ups, including for Cisco, Stanford, Sega and Better Homes and Gardens, where he has successfully led and/or provided strategy for multi-million dollar initiatives.
There is also an affiliate program that pays affiliates 10% commission on fundraising to help this project launch as soon as possible. It is a win-win partnership.
Andrew answers frequently asked questions and more information on the 1776Free.com and USA.Life overview and crowdfunding page.
About Steven Andrew
Steven Andrew is the founder of www.1776Free.com search engine and www.USA.Life social network and – the answer to Google, Facebook and Twitter censorship. He is a Silicon valley and Christian leader, who has provided business and technical consulting to Cisco, Better Homes and Gardens and Stanford. Andrew believes like the founding fathers that God gives us liberty.